Procurement Net Zero: The Basics
September 23 @ 10:00 am

-

11:30 am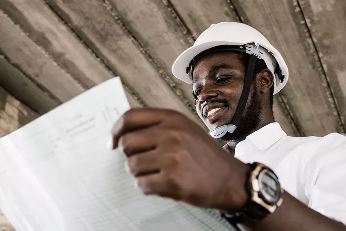 About the event
Are you a Net Zero solution provider or innovator seeking to engage in Local Authority and Public Sector procurement but unsure how to navigate the process? Join us for Procurement: The Basics, an informative online event organised by Innovate UK KTN Place Team.
As the need for sustainable solutions becomes increasingly crucial, this event aims to equip participants with the knowledge and skills necessary to find procurement opportunities, engage with the procurement systems used, and provide insights in to successfully winning a public procurement bid.
During this online event, attendees will have the opportunity to hear from public sector procurement experts and fellow professionals with the opportunity to pose questions to the panel. Our expert speakers will delve into the intricacies of procurement, unveiling strategies, and emerging trends that will enable effective engagement with Local Authorities for sustainable, environmentally friendly solutions and relationships. From understanding procurement systems to unlocking innovative bidding techniques, this event will empower participants to engage with Local Authorities and to support their Net Zero Goals.
Why attend?
Gain insights from experts: Learn from industry experts who have extensive experience in procurement processes and have successfully engaged with Local Authorities and public sector organisations. Gain valuable insights and best practices directly from the experts.
Unlock market opportunities: Discover the vast potential of Local Authority and public sector procurement for Net Zero solutions. Learn how to position your products and services effectively to address the needs of these organisations and seize lucrative market opportunities.
Navigate complex processes: Procurement procedures can often be complex and daunting. At this event, you will receive step-by-step guidance on navigating the procurement process, including understanding the requirements, preparing winning bids, and complying with regulations.
Network with peers: Connect with like-minded innovators and solution providers who share your vision for a sustainable future. Exchange ideas, build valuable connections, and explore potential collaborations during dedicated networking sessions.
Accelerate your business growth: By understanding and successfully engaging in Local Authority and public sector procurement, you can unlock significant growth potential for your business. Attend this event to gain the knowledge and tools necessary to propel your company forward.
Who should attend?
Net zero solution providers: If you are a company or organisation that offers products or services aimed at achieving Net Zero goals, attending this event is crucial. Learn how to effectively engage in procurement processes to secure contracts and contribute to the sustainability efforts of Local Authorities and public sector organisations.
Innovators and entrepreneurs: If you have innovative ideas or solutions related to Net Zero, this event is a great opportunity to understand the procurement landscape and explore potential collaborations. Learn how to position your innovations in a way that aligns with the needs of Local Authorities and public sector organisations.
Business development professionals: Business development professionals responsible for expanding their company's market reach in the public sector should attend this event. Gain insights into the