Head to Head with HPL Ltd
June 3rd 2021
Wendy Tindsley, Innovation Director, sat down with Howard Lancaster, from HPL Insurance Services Ltd to talk about the changes that businesses are having to make post-pandemic and some of the new, hidden risks they are facing. I also found out a bit more about him and his business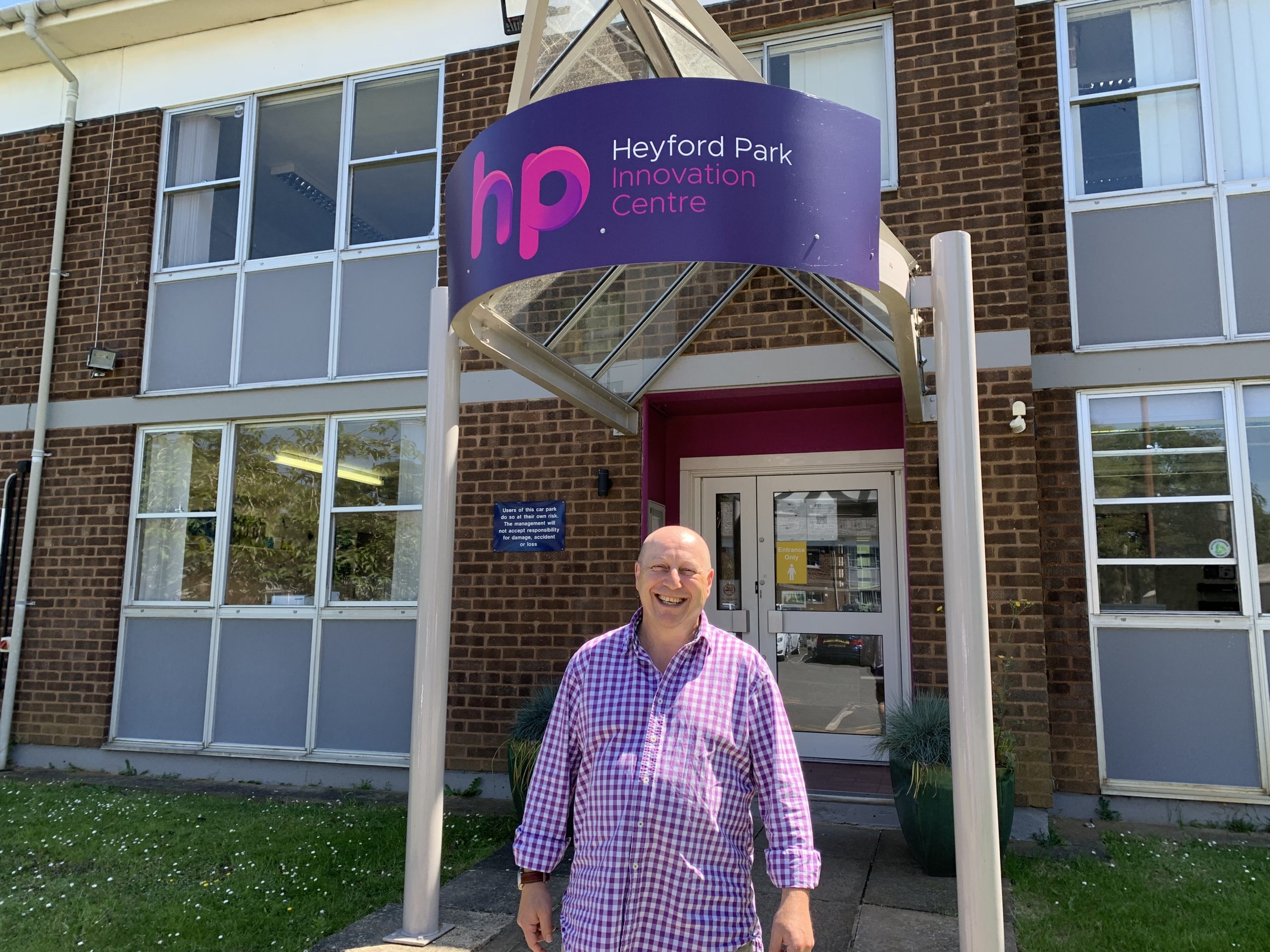 So, Howard, what, in your view, should companies be aware of coming out of lockdown?
There could be several post-pandemic pitfalls; businesses will have to be aware of new risks such as:
Are companies covered for homeworkers on a long-term basis?
Equipment is now mainly at multiple locations – what would happen if it were stolen or damaged?
On returning to offices which have been mainly vacant for a year, does the heating work? is there Legionella in the water supply? are the premises safe and clean? Has the space and the equipment been looked after in everyone's absence?
While in the short term, working from a small laptop on the kitchen table was okay  , in the long-term that's not safe, and employers are still responsible for their employee's wellbeing at home. Are  proper provisions in place?
When people return to the office will it be important to put screens in place or to create systems to book space?
Will there be enough management staff to supervise employees properly?
Managers must manage the business properly and can be held personally responsible if their company becomes insolvent, or if it is proven that the company has been mismanaged. In an extreme case this may even escalate to corporate manslaughter if an employee dies from COVID-19.
Management Liability insurance covers a manager, personally, for risks caused by not having acted properly as director.
I am sure that Employment Practices Liability claims are also going to increase as we are seeing changes to corporate structures. Some roles such as receptionist, or telephonist, are becoming largely redundant and businesses requirements are changing, which will result in redundancies and therefore potential claims against management.
With management liabilities being highlighted to this extent and with all the changes which have taken place it is important that a business has the right level of cover, that it is joined-up and that their insurance needs are reviewed regularly.
The market is also seeing a quadrupling of cyber-crime claims as a result of people working from home. Home hubs do not offer the same level of security, behaviour is not monitored to the same extent, laptops are often not supervised in home situations and can be vulnerable to hackers or to being interfered with by kids. There may even be security risks from 'Alexa'.
Professional Indemnity claims increase in an economic downturn because people have lost money and have more time. So, they are more likely to progress claims against advisors. This is exacerbated by the fact that, when people are working from home, it is not as easy to have in-depth professional conversations.
Tell me about your background
I fell into the insurance broking profession in the early 80s.
After around 10 years of working on Commercial risks I realised I needed a qualification, so I did an Executive MBA at night school. I felt this would be more useful than an insurance qualification as it would help me understand my clients and their requirements better.
Having worked for various brokers over the next 10 years I realised that I wanted to run my own business,  so started trading on my own, registered my own company and set up as an Appointed Representative of TEn Insurance 15 years ago.
I work with TEn, a specialised network who provide back office and compliance services for over 100 Appointed Representatives nationally, allowing me to provide customers with multiple options and the reassurance that we are part of a much larger national organisation.
Working with TEn means that we have access to over 90% of the insurance market including specialised schemes and allows us to get the best possible options for our clients.
My customers are mainly owner-managed businesses who want to outsource insurance to someone they trust and someone who can take on all aspects of their insurance requirements and provide them with a holistic and joined-up approach to their insurance needs.
I specialise in more complex insurance, like Professional Indemnity, Cyber insurance, and Management Liability insurance, that require more expertise. However, we can also do the "basic" insurances such as Office and Group Travel. I get great satisfaction from being able to tidy up a random collection of insurances so that they all have common renewal dates and to avoid duplication or gaps in cover.
It is important that the broker understands the business so that they know how best to represent the client. They need to understand what the business does and how it is managed. It is useful to be able to read a set of accounts and interpret them, as this helps understand the client and their business risks. A more specialised  but less business minded broker might not ask the right business-related questions and so the insurance may not fit what the company needs.
Once I understand a business, I can work out the most appropriate cover so for example if a company does something risky, but only a very few times a year, then we need to explain that to insurers so cover and costs reflect this.
What do you like about Heyford Park Innovation Centre?
I have been at HPIC for nearly 11 years, having started in a friend's small spare office! I now have a decent amount of space, the people are nice, and it is good to have all the services provided. As a small business owner, you need to be expert at everything, but at least I don't have to worry about basics like whether the Wi-Fi, or the phones are working. Also, it has been easy to expand my space as the company grew.
I have gained clients as a result of being in the building and it is good to have people around, to bounce things off and have water cooler moments with.
The Centre has given me sanity through lockdown and it's nice that there is grass outside, with rabbits and even a local woodpecker!
Click here for more information about Howard and HPL Insurance, call 0345 0529685, or email howard@hplinsurance.co.uk.
More Case Studies
September 13th 2020
Head to Head with DJS Antibodies
1.How did you start your company?  We realised that novel immunological insights into the induction and development of strong antibody responses could be used to generate leads for therapeutic antibody development. With support from Johnson and Johnson Innovation, we started DJS Antibodies and set about testing our novel platform for […]
July 22nd 2020
Our Innovation Director Wendy Tindsley
So, what does an Innovation Director actually do? Firstly, Wendy offers businesses 1-to-1 support and coaching to set goals and overcome challenges, like fundraising, finding new markets, and scaling-up. Networked with many stakeholders and partners across Oxfordshire, she can also make connections – whether it's with other businesses, clients or […]
November 19th 2019
Head to Head with Nikalyte Ltd
Nikalyte Ltd was founded to provide an easy to operate, bench-top nanoparticle deposition product, to address an increasingly routine laboratory-based need. Recognised expert in nanotechnology, Professor Alistair Kean established Nikalyte with colleagues of the former Mantis Deposition Ltd; vacuum systems expert of 30 years, Dave Mason, and application development and […]