Procurement Net Zero: Meet the Advisor
November 23 @ 10:00 am

-

11:30 am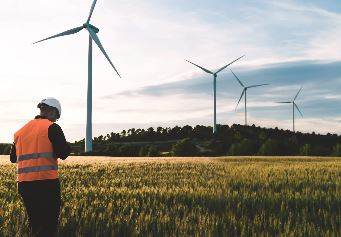 About the event
This event offers an exclusive opportunity for solution providers and innovators to gain valuable insights, advice, and guidance from procurement specialists on effectively engaging with Public Sector Procurement, specifically Local Authorities, in the context of Net Zero initiatives.
Why attend?
During this event, you will:
Hear from procurement specialists: Gain valuable knowledge and expertise from seasoned procurement specialists who have extensive experience working with Local Authorities. Learn about the latest advice, tips, and guidance for successfully procuring with Public Sector organisations.
Stay updated on procurement practices: Get up-to-date information on the evolving landscape of Public Sector Procurement, with a specific focus on Net Zero initiatives. Understand the current requirements, regulations, and best practices for engaging in procurement processes with Local Authorities.
Book 1:1 sessions with advisors: Benefit from personalised attention and advice by booking 1:1 sessions with procurement advisors. Ask specific questions related to your organisation's procurement challenges and receive tailored guidance on how to navigate the process effectively. Bookings opportunities will be available nearer to the event and you will be updated once registered.
Network with peers and experts: Connect with like-minded solution providers, innovators, and procurement professionals who share your interest in Net Zero initiatives. Engage in networking sessions, share experiences, and build valuable connections within the industry.
Accelerate your procurement success: By attending this event, you will gain the necessary knowledge, insights, and guidance to enhance your engagement in Public Sector Procurement, specifically with Local Authorities. Learn strategies to position your solutions effectively and increase your chances of securing contracts aligned with Net Zero objectives.
Who should attend?
Solution providers: Companies and organisations offering products or services aligned with Net Zero goals, seeking to engage in Public Sector Procurement with Local Authorities.
Innovators and startups: Individuals and teams with innovative solutions, technologies, or approaches related to Net Zero, looking to navigate the procurement process and secure contracts with Public Sector organisations.
Procurement professionals: Procurement professionals responsible for engaging with solution providers and innovators in the context of Net Zero initiatives. Attend to gain insights into best practices and enhance your procurement strategies.
Sustainability managers: Professionals responsible for managing sustainability initiatives within organisations, aiming to engage with Public Sector Procurement to support Net Zero objectives.
Local authority representatives: Local Authority professionals involved in procurement decisions or interested in learning about engaging with solution providers and innovators in the Net Zero space.