OBN BioLearn: Increasing Business Exposure Via Social Media
December 5 @ 8:00 am

-

5:00 pm
Event Navigation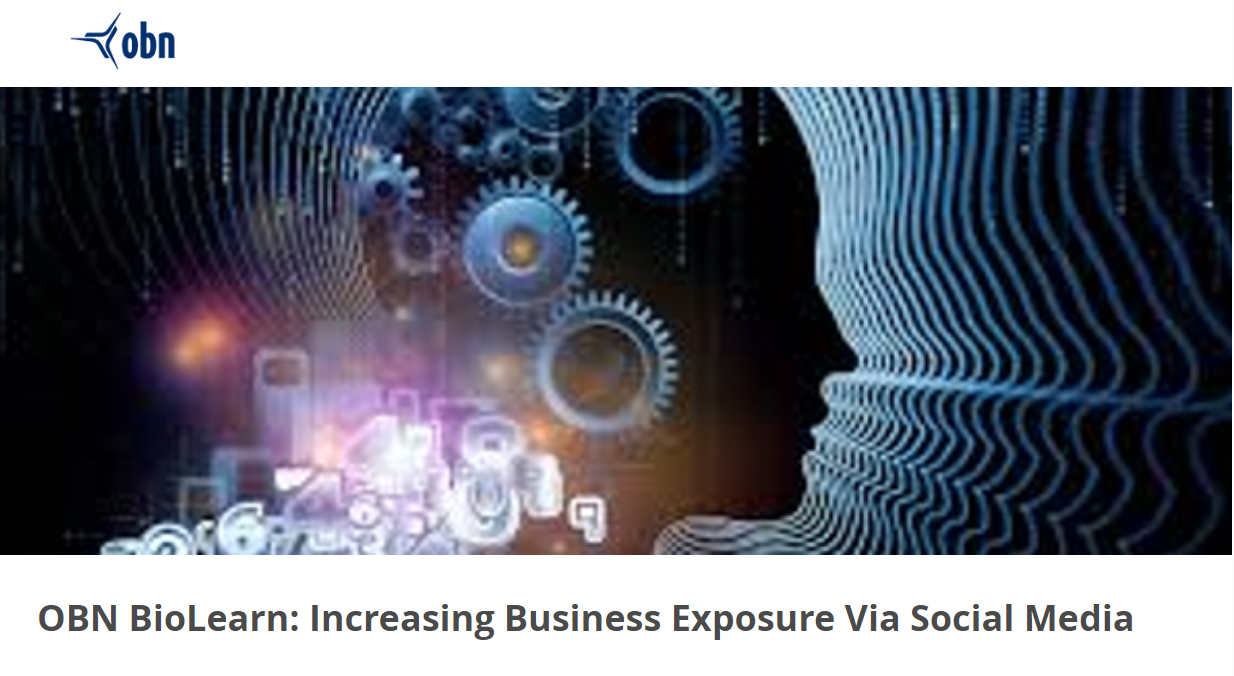 Course Overview:
Social media has had an astounding impact on businesses over the last decade and the social revolution is continuing to skyrocket. With digital communication being front and centre in the customer journey, businesses must incorporate social media into their marketing strategies and harness the opportunity to engage with their target audiences.
It all sounds so easy, but no doubt there are challenges when it comes to social media. Who has the time? Or the resources? Who's going to come up with content ideas? Who's going to manage your accounts and keep an active presence? How will you know if your posts are having any impact?
There are so many questions that need to be addressed in order to stay ahead of the curve, create great content and keep up with your target audience.
If you are new to using social media for business, or are wanting to improve the results you are seeing so far, this training course will be a valuable guide to helping you plan a robust social media strategy and explore the ideal social media platforms for your business, as well as how to implement your social media strategy and measure what's working well and what to improve to increase your business exposure.
Agenda:
The value of a social media strategy
Setting SMARTER goals
Learn where and who your audience are and how to target them
Planning effectively & time saving tips
Choosing the right social media platforms for your business
Creating a content calendar
How to keep track of your social media activity
How to measure success on social media
Speakers