WIN! Enter today to get your biotech idea off to a flying start
September 27th 2022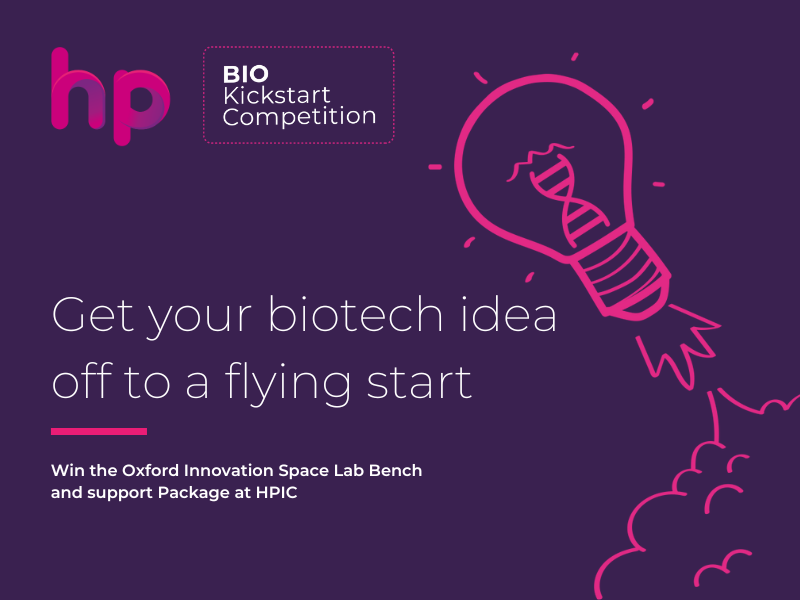 Are you an innovative start-up (less than 12 months old) with a business idea that is beneficial to the environment and/or human health?  
Here's an incredible opportunity to WIN 12-months of dedicated lab space and a business support package here at Heyford Park Innovation Centre, worth over £10,000.
Thanks to Oxford Innovation Space and the support of our sponsors we are able to offer one lucky winner the opportunity to help grow and commercialise your business ideas in a supportive and dedicated environment.
Come and join our thriving innovative community that is located in the 'golden triangle' for science-based technology.
For full details and initial expression of interest please follow the link below and complete the online form Bio Kickstart Competition (heyfordpark-ic.co.uk)
Closing date is 13th November 2022, so please get in touch today.
Watch this short video to find out more about life here at HPIC
More
June 16th 2022
Heyford Park goes viral
To celebrate International Women's Day, we wanted to put the spotlight on our Innovation Director Wendy Tindsley. With a wealth of experience in business development and a passion for technology, Wendy supports, inspires and empowers businesses in our centres to reach their full potential.
January 11th 2022
Biotech growth fuelled by Heyford Park Innovation Centre
A biotech start-up founded in the middle of the pandemic by three neuroscientists is expanding at Heyford Park Innovation Centre thanks to their world-leading expertise and access to shared laboratory space. Oxford StemTech follows in the footsteps of major biotechs to have benefited from the financial savings and flexibility afforded by the Innovation Centre's unique
July 28th 2020
Oxfordshire Bioscience Network
We are delighted to announce that we are Umbrella members of Oxfordshire Bioscience Network.