Procurement: Overview of the UK's Net Zero Strategy for Public Sector
October 23 @ 10:00 am

-

11:30 am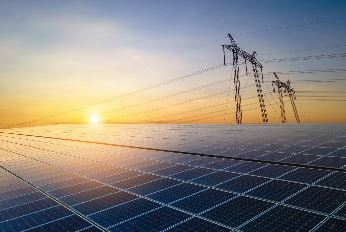 About the event
This event aims to provide attendees with a deeper understanding of the UK's Net Zero Strategy and how they can actively contribute to its implementation within their respective organisations.
Why attend?
During this event, you will:
Learn about the Net Zero Strategy: Gain insights into the UK's overarching strategy to achieve Net Zero emissions and the role of the public sector in driving the transition. Understand the key objectives, targets, and initiatives outlined in the strategy.
Discover involvement opportunities: Explore various ways in which individuals and organisations can actively engage and contribute to the Net Zero Strategy. Learn about collaborative partnerships, funding opportunities, and innovation programs available to support the strategy's implementation.
Support the strategy in your organisation: Understand the practical steps you can take within your organisation to support the Net Zero Strategy. Learn about best practices, case studies, and success stories from public sector organisations that have already made significant progress toward their Net Zero goals.
Stay updated on recent developments: Get the latest updates on the Net Zero Strategy, including recent policy changes, regulatory updates, and emerging technologies. Stay informed about the evolving landscape and gain a competitive edge in driving sustainability within your organisation.
Network and collaborate: Connect with a diverse community of professionals, policymakers, sustainability experts, and innovators who are passionate about the Net Zero agenda. Share ideas, exchange knowledge, and explore potential collaboration opportunities during networking sessions.
Who should attend?
Public sector professionals: Public sector professionals, including policymakers, sustainability officers, local authority professionals interested in driving Net Zero within their organisation and environmental managers, who are responsible for driving sustainability initiatives within their organisations.
Innovation managers: Individuals responsible for identifying and implementing innovative solutions within the public sector to achieve Net Zero goals.
Technology providers: Companies and organisations offering technologies, products, and services aligned with the Net Zero agenda, seeking to collaborate with the public sector.
Sustainability consultants: Consultants and advisors specialising in sustainability and Net Zero strategies for the public sector.
Researchers and academics: Researchers, academics, and scholars interested in understanding the Net Zero Strategy and its implications for the public sector, as well as exploring potential research collaborations.