OBN Lunchtime Power Hour : New Technology for Better Drug Discovery – Organoids & Advanced Models
July 4 @ 12:00 pm

-

1:00 pm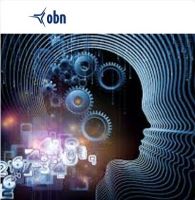 The next edition of the OBN Lunchtime Power Hour series is hosted by our Corporate Sponsors Merck.
This fascinating session will explore the potential applications of organoids and advanced 3D models in advancing drug discovery, and how harnessing the power of these technologies will increase the development of novel therapies and ultimately improve patient outcomes.
The webinar will include several case studies highlighting the application of these models, along with any challenges of use and limitations with functionality and reproducibility.
Dr Samantha Nicholson   
Global Technical Marketing Manager at Merck (Dorset)