Net Zero Chemical Manufacturing – Unlocking the power of biotechnology to transform the UK chemicals industry webinar
September 6 @ 10:00 am

-

12:30 pm
Event Navigation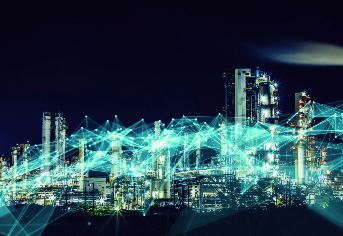 About the event
The Bioeconomy Cluster Builder and Chemical Industries Association are delighted to host this webinar dedicated to exchanging knowledge and building connections between the chemical manufacturing and industrial biotechnology (IB) communities.
Bio-based chemicals have the potential to significantly reduce the environmental impact of chemical manufacturing. By decreasing our dependence on fossil fuels, the conversion of biomass to chemicals, including utilisation of problematic by-products and waste, helps reduce greenhouse gas emissions, supporting our journey to Net Zero. Furthermore, the adoption of bio-based alternatives offers sustainable, resilient supply chains which recognise increasing consumer demand for superior environmental performance.
To drive this transition, it is recognised that significant research and innovation are required across the chemicals industry. The widespread adoption of industrial biotechnology offers numerous pathways to support this shift, with collaboration and knowledge sharing critical to unlocking transformational opportunities.
Join us on 14th September to learn how biotechnology is transforming global chemical manufacturing and to discover how the Bioeconomy Cluster Builder can help you connect with the right people and resources to support your ambitions in this area.
The Industrial Biotechnology Innovation Centre (IBioIC) is running a dedicated feasibility funding call to complement this event. Grants of up to £10k are available to support industry led collaborations with Scottish academics. Come along to find out more!
Agenda
Introduction to the Sustainable bio-based materials and manufacture programme and the Bioeconomy Cluster Builder
Introduction to chemical industry challenges – Chemical Industries Association
Case studies on how the Chemical sector is incorporating biotechnology.
Q&A
Understanding how the Bioeconomy Cluster Builder can support you
IBioIC funding information
Next steps
Who should attend?
Chemical industry challenge holders
Biotechnology solution providers
Academics
Funders and investors
About the programme
The Sustainable bio-based materials and manufacture programme seeks to address the challenge of developing innovations in sustainable and scalable biomanufacturing processes.
The Bioeconomy Cluster Builder (BCB) is a collaboration between the Industrial Biotechnology Innovation Centre (IBioIC) and Innovate UK KTN. The project raises awareness of biotechnology and supports its application in the development of new value chains across the bioeconomy. Using the extensive networks of the partner organisations we connect people and resources to support innovation in this rapidly evolving area. To find out more about the project and our planned activities, or to get involved, please visit our website.
For further information please contact Kim Cameron at IBioIC or Dana Heldt at Innovate UK KTN.