Whether you are a one-man band or a team of many, we have an office space to get you started. As your business thrives and you need more space, we are happy to help with that too.
Offices for 1-25 people
Ability to increase and decrease size of office
Flexible licence agreement
High-speed broadband
Access to networking opportunities
Business support
Free on-site parking
Reception and admin services
Prices start from £119/month
If you want a workspace in a unique and equipped laboratory, then we are sure to meet your needs with our Lab Space. Our labs allow you to connect with others in the centre community whilst your business blooms.
A fully equipped 3,000 sq ft managed laboratory and office facility
Category 2 microbiology lab
Fully equipped cell-culture facility
Use of range of lab equipment
General consumables, such as gloves, cuvettes and disposable plastics
Where researchers and early-stage businesses undertake proof-of-concept work
Prices start from £900/month
Whether you're planning a team brainstorm, hosting a lunch for your investors, or chairing up a potential client, we've got a room that fits the bill. Our centre team will make sure your staff and clients are always met with a smile and a steady supply of caffeine.
Rooms suitable for 1 to 20 people
Hire a room from £20/hour
On-site catering options
Dedicated events support team
Free on-site parking
Convenient facilities on your door step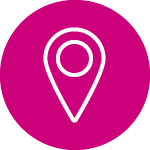 Central location
Free on-site parking
5 minutes' drive from the A34, A43 and M40 Junction 10
Strong links to London, Midlands, South and North
15 minutes' drive from Bicester's two train stations
Quick access by rail to London Marylebone, Oxford, Reading and Birmingham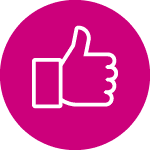 Peace of mind
Site security and 24/7 access control systems
Broadband and telephone access with CAT 5 cabling throughout
Post handling and administrative support
Function and meeting rooms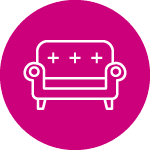 Community facilities
On-site kitchens and showers
Networking events with like-minded entrepreneurs and partners
Community space with tuck shop and photocopier
Nearby creche
For more information on our fully equipped and serviced office and lab space with easy in and out terms, please contact the team by filling out the form below or calling: